Lifestyle : Hairstyle trends for Men 2012 December 13 2011,

0 Comments
As we head into 2012, (supposedly the year where the world comes to an end), let's just start dressing up, beginning with, where else? Our heads.
Men's hairstyles are usually pretty boring, but lately, things are getting pretty interesting with some variations.
If you are still sporting that Beckham-inspired Mohawk or faux-hawk, it's seriously time to get updated. Drop that spiky street punk look cos 2012 seems to be that year for soft, slicked, showy and sensational.
Here we pick out 3 main styles that will be making headlines for 2012 (pun intended)
Top on our list is the
1. Men's Quiff
Not to be confused with the Quiche, the Quiff is what we call 'Cully Pok' in colloquial terms.
Think Elvis, think the grand 50s where you sweep your lady off the feet with some pretty slick dance moves.
Sure it looks good off the runway, but can we achieve the same look off the runway?
The Quiff can be classified into 2 types, the slicked 'hard' version, and the-out-of-bed-effortlessly version.
For us, in Singapore, the slicked hard version seems to be easier to achieve and maintain, due to the humid weather. Well at least for me.
So what do we do to get that perfect Quiff?
First, armed with some good research and loaded iPhone, speak to your stylist on the possibility of getting that look with the hair you have.
Worse case scenario, go for a cold big-curl perm. (It saved me loadsa time styling it)
After speaking to your stylist and deciding that you will not have to wear a cap for the next 2 months, you should be ready to go for it. I know how it feels to have the stylist conjure up that perfect Quiff only to realise that you have to go back to the salon every time you need that same look.
So here's how we do it (pretty much the same if you had yours permed)
things you need:
1. Good fingers
2. Solid Hair Dryer
3. Volumising Mousse
4. Hair Spray ( I use Schwarzkopf osis+)
1. The trick is to keep the hair damp, right down to the roots. You might wanna cheat by using your gf / wife / mother's sea salt spray for that extra special feel.
2. Set your hairdryer on high and start working your fingers from the roots of your hair and pulling it upwards, and backwards at the same time. Sometimes it doesn't bend nicely backwards ( it's called bad hair day) but don't fret. Try pulling the hair to the front, and then do a sharp flick of your head backwards. that will do the trick just fine
3. Keep blowing the hair from the front while keeping the volume by working the root with your fingers.
4. If you like to keep the volume, spread on some volumising mousse while the hair is drying, and this will create the effortless out-of-bed Quiff look.
5. Finish your perfect Quiff with hair spray and there you have it.
One thing about the Quiff is that you can actually have a few variations after you master the art of Quiff making. blow it to the side or slick it all the way back, and you can get close to the Inner Cut look (next up), or if it's permed, leave it to dry naturally and achieve the Brit indie look (only if you are really lazy)

image courtesy of mens-lifestyle.com

image courtesy of mens-lifestyle.com
Next up we have
2. Inner Cut
The last time we heard this pretty old skool term was back in the 90's where our Aaron Kwok inspired hair-do got a little updated with a hidden cut below the floppy hair and side parted fringes. This time, however, the inner-cut takes on the 20s-30s revival .
The inner-cut we are talking about is short back, short sides and long front and enough to go all the way to the back. In short, all your stylist needs is a clipper with 'No. 1'
So here's how to get the slicked back inner cut look.
1. Gel
2. Hair Spray
3. Fine toothed comb
1. Dry your hair naturally and run some lightweight gel either with your fingers (if you want that Leonardo DiCaprio Titanic look) or a fine toothed comb ( for that Mafiaso or Chow Yun Fatt's God of Gambler look)
2. To secure that look for a long day, give it some hair spray.

photo courtesy of blog.cottonwoodsalonspa.com
For the 3rd hairstyle, we have
3. Rockabilly
This hairstyle calls for serious drama. Think James Dean, John Travolta and Elvis, the Rockabilly or 'Duck Ass' is where you keep the front long and slicked backwards with short sides. Best known for the curled in centres, and pompadour.
somewhat like the Quiff, the rockabilly actually gave it a new lease of life. Using the 'volume-hair, slicked back' concept, the rockabilly seems to have its fair share of Japanese fans.
To be honest, this is a really high maintenance hair-do.
But, it will be definitely worth it because of the deep element of style and definitely tons of cool street-cred.
Here's what you need.
1. Pomade
2. Wax
3. Clay
4. Permed Hair / Curly Hair
5. Beeswax
6. Brush Comb
Here's how
1. Shampoo and towel dry your hair. Apply liberally pomade / wax / clay (either in that order or choose one.
2. Comb the hair straight back or part it sideways, if you want the parted greaser style.
3. For the pompadour, define the curls with beeswax and a brush comb. Use loadsa beeswax and clay. Be careful to blow it while doing that to fix the style.
4. You  might want to finish the do with a super hard matt hair spray.
photo courtesy of passback.org.uk
photo courtesy of hellousdaily.com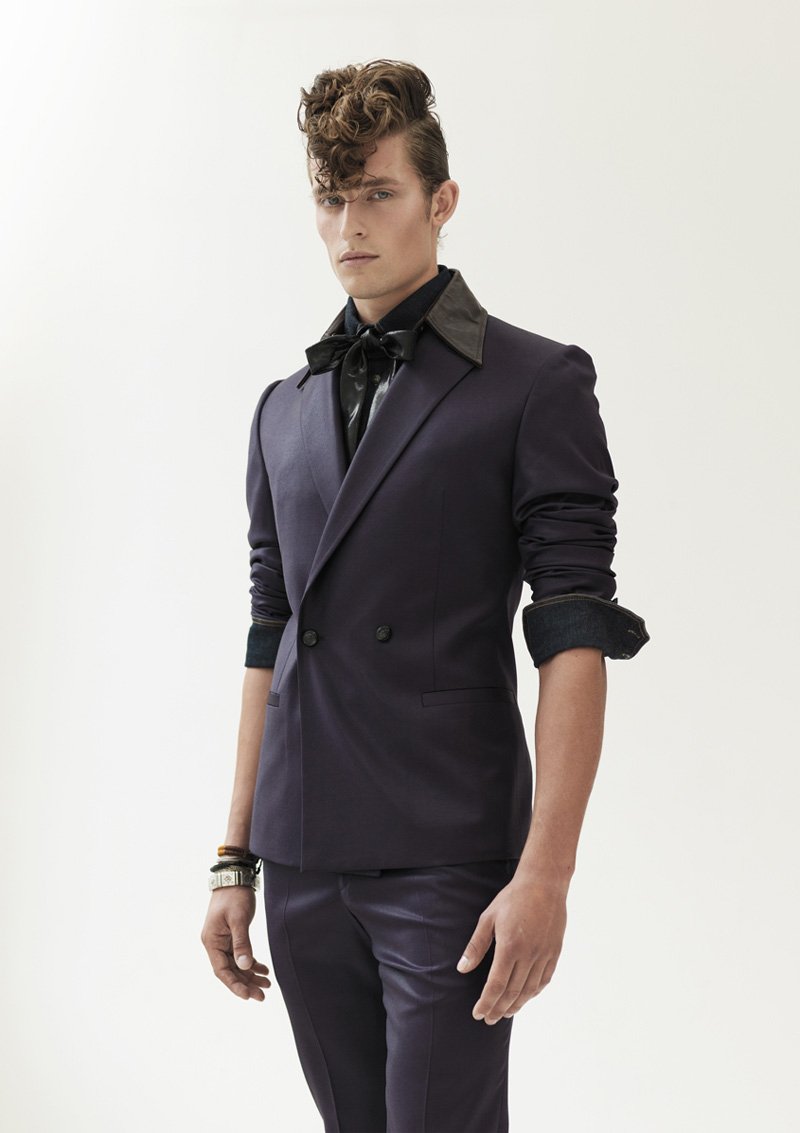 photo courtesy of thefashionistoimages.com
Now. if you would excuse me, it's time for a rockabilly-do.